Dr. Randall Moore Orthodontist in Pleasantville, NY
As an orthodontist with more than 20 years of experience, I find each day more exciting than the last. Every patient is unique, so each treatment plan is based on your individual needs, goals and desires. It challenges me to use creativity as well as science to meet my patients' hopes and expectations. It is a responsibility I take very seriously, but seeing my patients' smiles at the end of treatment is my reward.
The long-term relationships that my patients and I develop over the course of their orthodontic care is so valuabe to me. This gives me a unique chance to see many different individuals grow from early adolescence into adulthood. It is amazing each time I see a child grow up to be a healthy, happy young adult with a beautiful smile they're excited to share.
Do you have questions for the orthodontist? We're here to help. Click to schedule your online appointment at our Pleasantville, NY office.
Schooling and Continuing Orthodontic Education
My formal education gave me the knowledge and training necessary to provide world-class care. I received my Bachelor of Science from Boston College and continued on to earn my Doctorate of Dental Medicine from Tufts University School of Dental Medicine.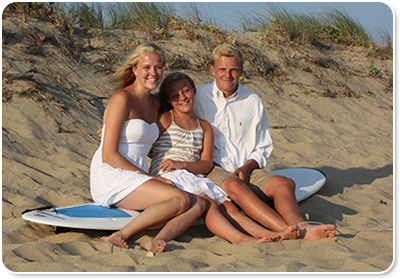 My general practice residency was completed at Yale-New Haven Hospital, and upon completion, decided to pursue my orthodontic specialty. I attended the University of Medicine and Dentistry of New Jersey for my certificate in orthodontics. I received my Master of Science in oral biology from UMD Graduate School of Biomedical Research.
As the technology and science of orthodontics steadily advance, I have remained dedicated to staying up to date with the newest innovations in orthodontics. In addition, I am a member of several professional organizations, which enables me to build a multi-disciplinary approach to my patients' care while staying involved with the greater dental and orthodontic communities.
Outside the Office
Dr. Moore and his wife, Christine, reside in Pleasantville, where they have spent the last 25 years raising their three children. They also have two Golden Retrievers, Bode and Lily, and a cat named Mittens. When he is not in the office, he enjoys keeping fit with skiing, swimming, playing tennis, and spending time hiking with his wife and their two dogs. He loves living and working in a community where he can stop and talk with his patients and their families.
Professional Affiliations
American Dental Association
American Association of Orthodontists
New York State Dental Association
Northern Westchester Dental Study Group