Meet the Staff - Orthodontist Pleasantville NY Greenwich CT
We recognize that all of our patients are unique and deserve to receive orthodontic care that reflects their individual needs. Our experienced and talented team is committed to working with you and your family to create a comfortable, stress-free, and rewarding orthodontic experience every time you visit our practice. We are pleased to welcome you and your family, and we look forward to working with you.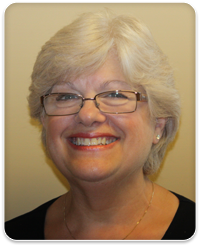 Antoinette
Certified Dental Assistant
In addition to working alongside Dr. Moore with patient care, I also take and develop X-rays, pour models, make temporary retainers, and give patients instructions on how to take care of their braces. Each child I meet is such a unique individual and it is nice to talk with them and find out their interests. Building relationships with them also helps them to feel comfortable when they're in the office, and that's always our goal.
My husband, Vincent, and I have been married for 41 years. We have three beautiful daughters with three wonderful sons-in-law and six grandchildren with one more on the way. I love to spend time with my family, travel, shop, and cook. I'm also a whiz with music and movie trivia!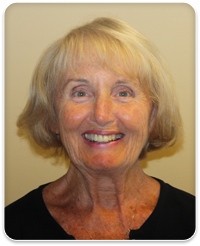 Debra
Certified Dental Assistant
I assist Dr. Moore with patient care, pour and trim models, make temporary retainers, take and develop X-rays, order supplies, and help with front desk duties when I'm needed. When working with patients, I try to make their experience as enjoyable as possible, whether I'm talking fashion with the girls or sports with the boys. Basically, I want to make sure everyone is relaxed and happy to be at the orthodontist's office.
I have two terrific daughters and two equally terrific sons-in-law who have given me six grandchildren who always keep me busy. I love to watch my grandsons play sports; I am their biggest fan! Other than that, I enjoy knitting, reading, and taking the occasional trip.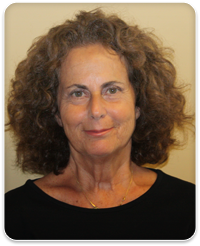 Sharyn
Office Manager
As our office manager, I oversee all the day-to-day operations of our practice, including scheduling appointments, billing, all types of correspondence, financial coordination, and insurance verification. It's always fun to meet and greet new patients, but also to catch up with older patients that come back now and then for retention visits. I love seeing how well they've maintained their smiles! Our patients are all one-of-a-kind, so getting to know each individual is such a treat.
I have two wonderful sons, two beautiful daughters-in-law, two amazing grandsons, and one "grand puppy". My free time is spent reading, walking, traveling, and anything and everything to do with my grandsons, especially building with Legos!